PoE Incursion: 4 Important Thing You Should Know
As most know that Path of Exile Incursion will come. What should you know? There are 4 things you shoould know, see if you missed something.
1. Incursion release date
By far the most important bit: when will you be able to play the expansion? The Path of Exile Incursion release date is June 1, 2018, so you don't have long to plan out your build ahead of the new Challenge League. You can also keep an eye on poe trade currency before its arrive.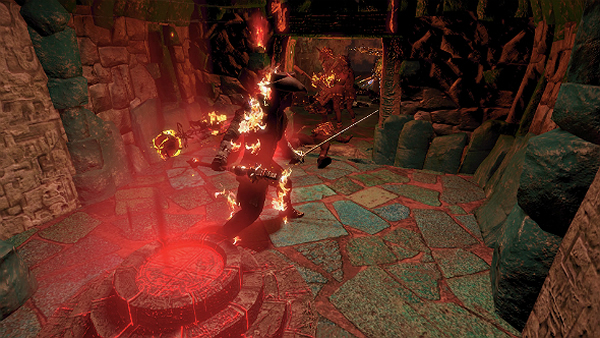 2. Incursion Challenge League
The upcoming Incursion Challenge League sees you teaming up with relic hunter Alva Valai in search of the Temple of Atzoatl, a long-lost store of wealth and treasures that was built at the height of the Vaal civilisation.
Alva Valai has figured out that by spilling Vaal blood on specific marker stones you can open a time portal to Atzoatl during its construction. These Temporal Incursions can be found in every area of Wraeclast, and after completing 11 of them, Alva will have enough information to ascertain the temple's present-day location. Then it's up to you to head into the jungle and battle your way through the temple, racking up heaps of loot along the way.
The final temple run will differ drastically depending on what temple rooms you visit and what you get up to during each Temporal Incursion. Over the course of a main storyline playthrough you can expect to complete ten full temple runs.
3. Temporal Incursions
If you played Path of Exile's popular Breach Challenge League you will have a good idea of what to expect from Temporal Incursions. These events give you ten seconds to explore a temple room, which you can extend by killing monsters - so if you can keep slaughtering Vaal you should have ample time to open up paths to new rooms and alter the history of the temple.
4. Temple of Atzoatl
Over the course of your 11 Incursions your aim is to upgrade temple rooms and open up pathways so as to create the perfect final temple run for yourself. Filling the temple with high-tier rooms will grant valuable rewards, but will also make the final temple run incredibly difficult, so you'll want to weigh up the risks and rewards for every Incursion. Opening up doorways and passages is also important if you want to take on the temple's boss room.